Zinedine Zidane returned to the press room on Friday ahead of a long stretch of games as he discussed Vinicius, Modric and the international break.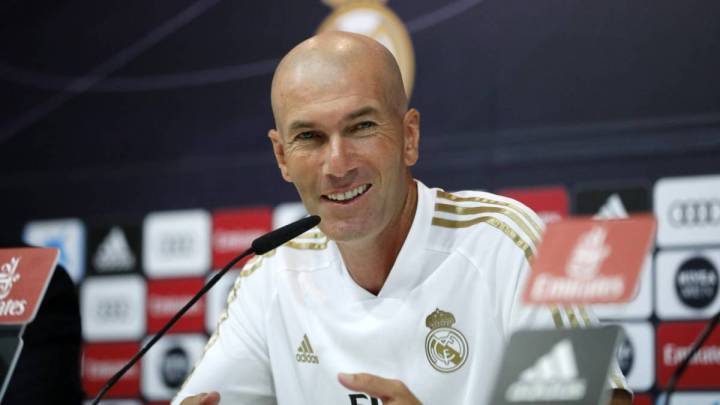 Zinedine Zidane returned to the press room ahead of Real Madrid's game against Levante and with his players returning from international break. They played seven games in 22 days with the Champions League kicking off again next week too.
International break: "The opponent had 15 days to prepare but that's the way it is. We have brought in our players every day until today, I think there are three players who have only done one training session but we're ready and prepared."
Modric injury and his workload with Croatia: "Luka had two games in three days but I hope to get him back with us quickly. He can't play tomorrow and we have to accept that."
Vinicius: "He counts on the confidence of his manager, which is me. Vinicius is the futute of Real Madird, but everything has a process and takes time. But sometimes, you don't play. I have plenty of confidence in Vinicius, he's in my plans. Stop saying that I don't."