Ernesto Valverde has a small group at Barcelona but his total of 21 players is exactly as he'd want it to be. He loves having more refined squads, which allows him to dip into the youth team when necessity calls.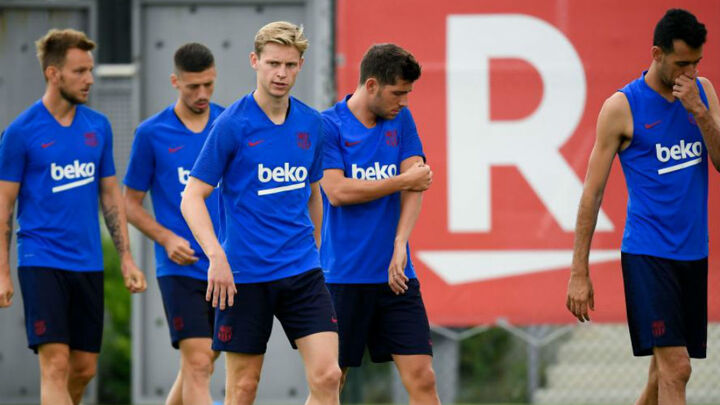 That said, though, he has something of an overbooking in midfield, where he has seven players competing for three positions.
That competition is tough, too, as they're all talented players. The coach knows that his decisions will lead to some long faces, but he insists that everyone will have minutes over the course of the season.
Frenkie de Jong, Sergio Busquets, Ivan Rakitic, Carles Alena, Arturo Vidal, Arhtur Melo and Sergi Roberto are all working each week in the hope of being selected come the weekend.
In the first LaLiga Santander game of the season, Valverde turned to De Jong, Alena and Sergi Roberto, while against Betis he introduced Busquets for the youngster, which was the trio he repeated at Osasuna.
Everyone has had a handful of minutes so far, but it's slightly surprising how Alena has been moved away from the starting XI and how little Rakitic and Arthur have featured.
Valverde appears to be committed to De Jong and Sergi Roberto, and they seem key to his plans.
Of course, midfield is where the most changes will happen throughout the campaign and with two games coming in four days, we'll likely see things mixed up soon.