Diego Simeone is completely satisfied with his Atletico Madrid squad after the summer's transfer activity.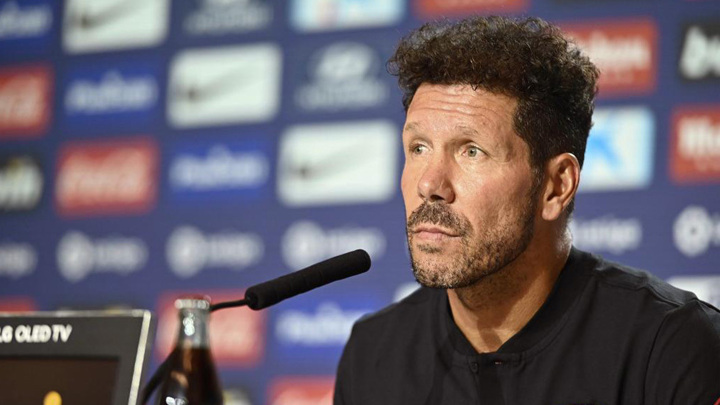 Big names left in the transfer window and a host of new faces arrived, many of whom have hit the ground running.
"We're a consequence of what we were talking about three or four months ago," Simeone said at his Friday press conference.
"We're not missing anything."
Real Sociedad are the opponents this weekend for Atleti, and Simeone is wary of the threat they pose.
"We saw against Valencia and [Real] Mallorca that La Real can play well," he explained.
"They have players who cause problems and they have quality going forward.
"It'll be hard, as always, going there."
It's 32 years since the Argentinian debuted as a player, and he was asked about his pre-coaching days.
"It was a beautiful part of my life," Simeone said.
"I had great coaches who improved me personally and as a professional.
"Coaching allows me to continue to be immersed in my passion of football. There are good and bad moments, just like life itself."