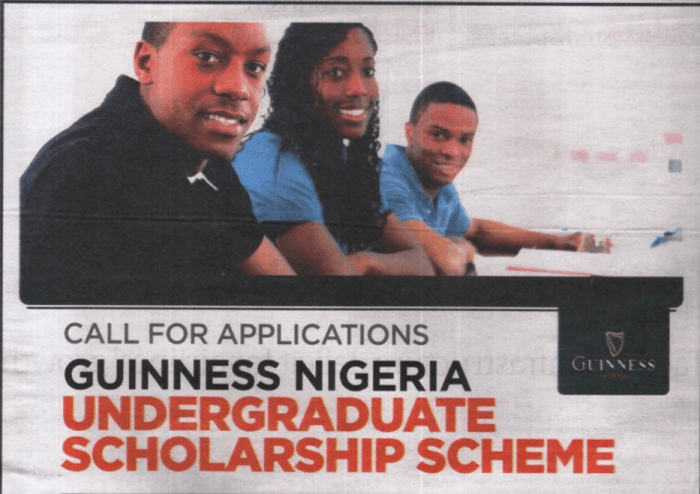 Eligible Countries:
Nigeria
Type:
Undergraduate
Eligible Field Of Study:
Engineering & Sciences – Mechanical, Electrical, Chemical, Lab Science, Microbiology, Bio-Chemistry, Marketing & Sales, Human Resources/Industrial & Labour Relations and Accounting.
Applicants must be Nigerians
Applicants must be first or second year students in Nigerian Universities or Polytechnics.
Application Process:
Interested and qualified candidates should send the following details below to:
info.gn@diageo.com
Full Name
University/Polytechnic
Matriculation Number/Year of study
Home Town/Local Government Area/State of Origin
Phone Number/e-mail address
Scanned copy of Student ID card or
Admission letter.
Application Deadline:
23rd September, 2019.