The attacking midfielder hasn't played a single minute this season or in the preseason but has recovered and is ready to repay Zidane's faith in him.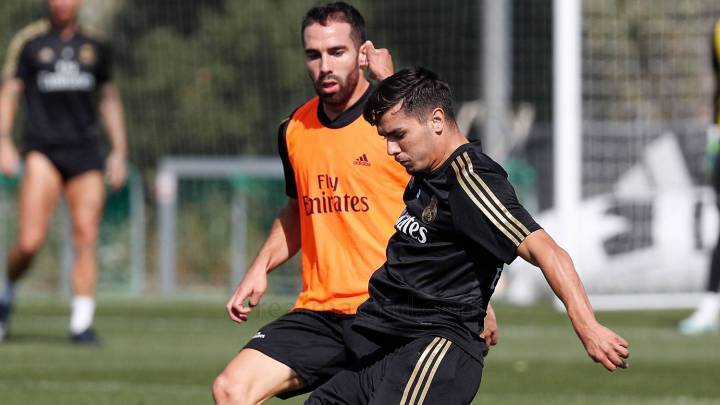 Brahim Díaz has conquered his second spell on the sideline and is ready to make an impact under Zinedine Zidane as Real Madrid finally seem to be coming out the other end of an injury crisis.
He decided to stay at the club during the summer despite several offers from various clubs. He wants to prove that he made the right decision but those niggling injuries have held him back. On July 14th, he suffered the first, returned, and then fell again after finishing just four training sessions with his teammates.
Brahim won't have it easy as Zidane has a backlog of attacking midfielders but very few central midfielders. He will have to compete with Hazard, Bale, Vinicius, Lucas Vazquez, Isco and James and Rodrygo when he is included in the squad. That's eight players for two positions and three at a push.
This Saturday, Bale and Isco are out with a suspension and an injury and Brahim could find a spot for himself on the bench. At the end of the season, he was a starter in five of the eight games under Zidane.
He is ready finally, after those two untimely injuries, to win his trust again despite his age and the mountain of experienced players ahead of him.